Malmö Industrial Park has a central location in Northern Europe from which all the Baltic and Scandinavian markets are easily accessible by sea, rail or road. The logistics network and port services provided by CMP are well established and has a proven track-record.
The existing logistics network comprise of deep and short sea carriers, daily calls with RoRo, containers and mafis as well as train operations throughout Northern Europe. In addition, the road network further links Malmö Industrial Park in all directions. All in all, this is a strategic location for operations covering Northern Europe.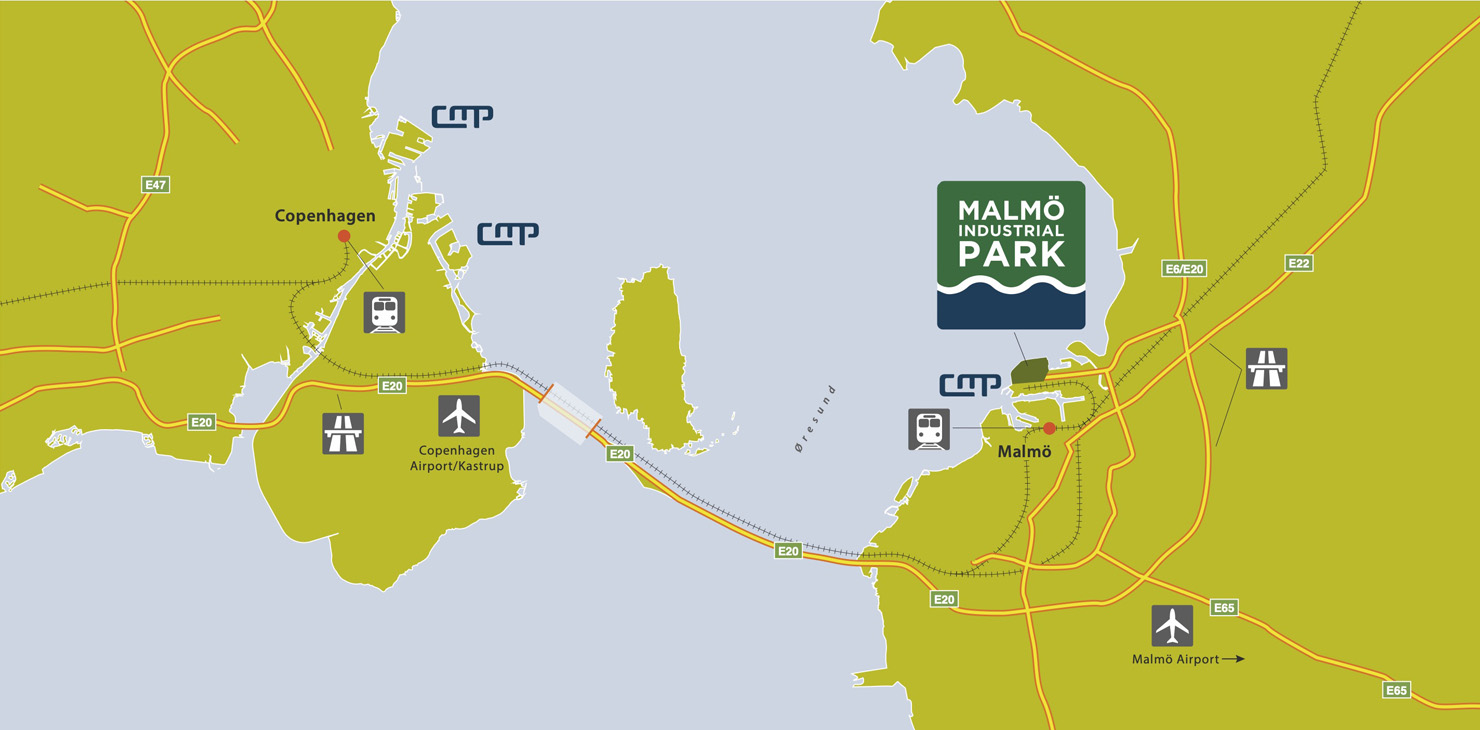 With its 4 million people, the Öresund region comprises two nations – Sweden and Denmark. Two of the strongest consumer nations in Europe with a global and well educated work force, excellent infrastructure and logistics solutions.
The industrial park is located 3 kilometres north of Malmö city centre. Easily accessed with public transport, by bike and by car. The strategic location in close proximity to the port in Malmö enables access to a complete logistics network, with road, rail and sea freight in directly connection to the area. The port operator CMP's own range of services is also close to hand and can be adapted according to the companies' needs for transportation, handling, storage and other logistic services.