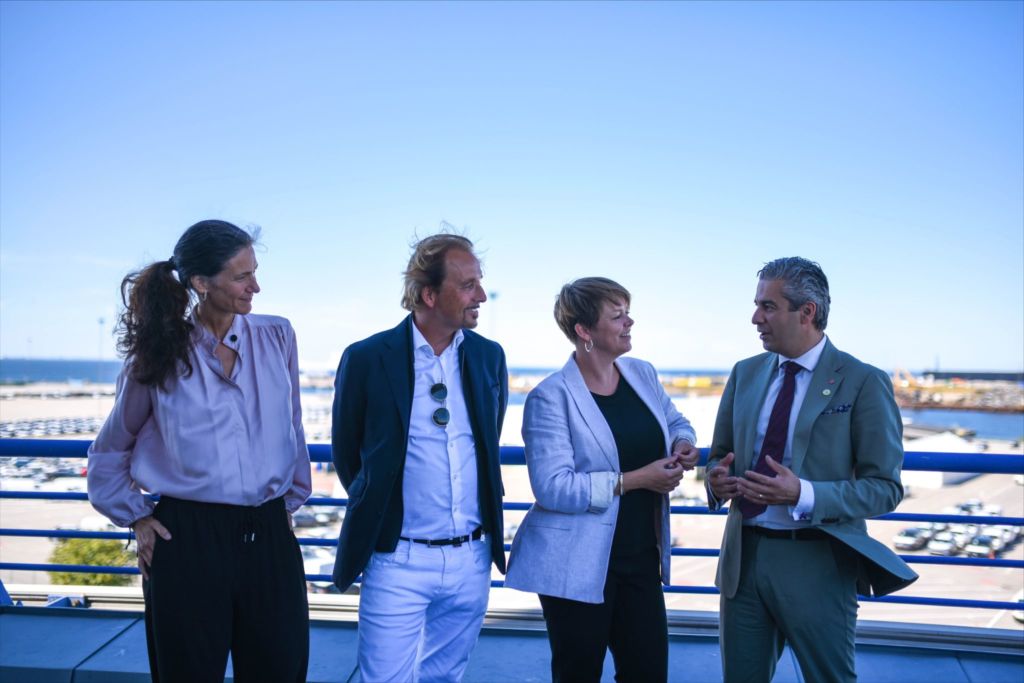 The Swedish Minister for Energy and Digital Development, Khashayar Farmanbar, visited Malmö Industrial Park to learn about how Malmö is working to solve the energy supply in the short and long term.
Khashayar Farmanbar visited CMP's office and met with TEXEL Energy Storage, who presented their vision to establish a battery factory in the logistics hub Malmö Industrial Park.
CMP's CEO, Barbara Scheel Agersnap, highlighted the port's important role in the establishment where Malmö Insustrial Park offer a strategic location with access to a complete logistics network.
The visit ended with a guided bus tour through Malmö Industrial Park.