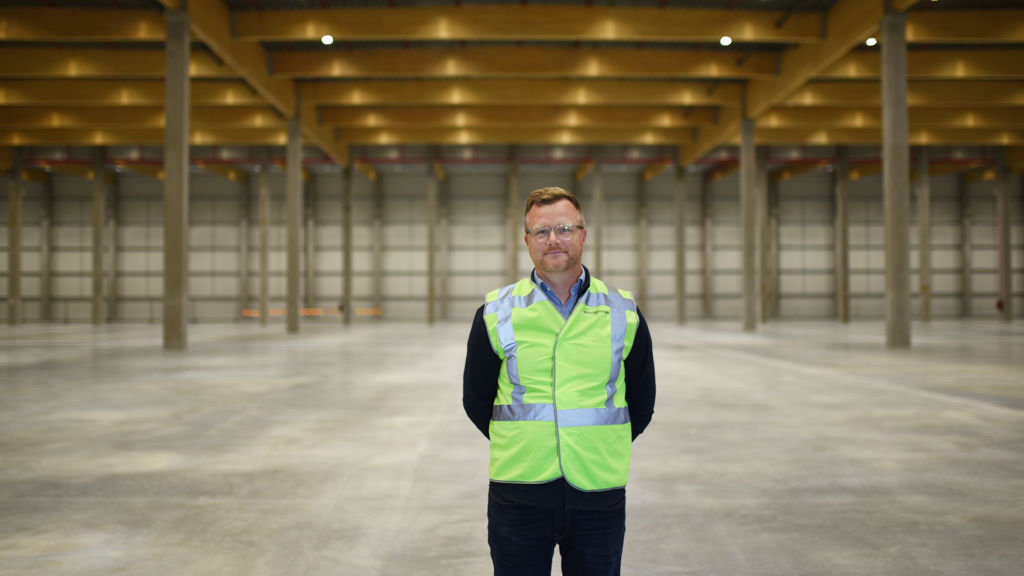 Earlier this year the first column for the MG Real estate and Westerman facility in Malmö Industrial Park was set. Now the 18,000m2 freight transhipment facility for combined transport for rail, road and shipping is close to completion.
Westerman is a company dating back to the end of the 19th century and today offers its customers efficient transport solutions in rail, marine shipping and road transport. The business concept is based on transhipment, distribution and transport of goods from their logistics facilities to Europe and the world. Johan Ullenby, Managing Director for the Swedish part of Westerman Multimodal Logistics, says that the decision to establish operations in Malmö Industrial Park was easy.
"In the port, everything is within a square kilometre. Via CMP, freight flows go via train tracks, vehicle roads and ferry lines that extend into Europe and the rest of the world. From here, we can reload from ferries to trains in our logistics hub and thus offer our customers sustainable and efficient logistics solutions," says Johan.
18,000M2 FREIGHT TRANSHIPMENT
The work with the logistics facility is proceeding according to plan and is nearing completion When completed the facility will handle transhipment freight combining transport for rail, road and shipping in one location. The first actor is planned to move in by the end of the year. However, the first goods for reloading in the new logistics hub will arrive within days.
OFFICE- & CONFERENCE SPACE UPSTAIRS
The second floor of the facility with approximately 600 sqm office space is being built out. When ready it will house changing rooms, coffee rooms, private offices and a conference room. The office offers a dizzying view of the harbour, the Oresund Bridge and Denmark. Johan reports that the view may soon change:
"We are already thinking about expanding the facility by another 26,000 sqm and a land reservation was approved by the Technical Services Committee in Malmö in mid-August. If we decide to expand, it will mean among other things that in the future we can receive twelve train carriages instead of six," says Johan.